Dr. Jennifer Stafford is a general dentist practicing in Fort Atkinson, WI.  She received her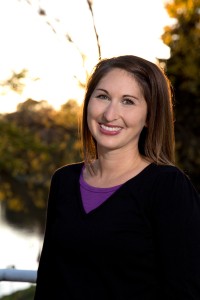 undergraduate education from the University of Minnesota, graduating with a degree in Genetics, Cell Biology, and Development with a minor in Chemistry in May 2004.  While working towards her degree, Dr. Stafford participated in a research project on cell growth in a Drisopholla Melanogaster (fruit fly) genetics laboratory, and presented this research at several undergraduate research conferences. Dr. Stafford continued her education at the University of Minnesota School of Dentistry where she worked on several research projects through a research scholarship granted by the Dental School.  She received her Doctor of Dental Surgery (DDS) degree in May 2008.
Dr. Stafford began practicing dentistry at Bender, Kind, and Stafford Dental in Fort Atkinson in July 2008 following graduation. In 2009, Dr. Stafford began focusing much of her continuing education towards specialized training in treating jaw joint, facial pain, and obstructive sleep disorders. She opened the BKS Dental Center for TMJ and Facial Pain in November 2015. Dr. Stafford earned a Fellowship degree in the Academy of General Dentistry (AGD) in July 2016, and a Fellowship Degree in the International College of Craniomandibular Orthopedics (ICCMO) in September 2016. Dr. Stafford holds the following professional memberships: American Dental Association,Wisconsin Dental Association, Jefferson County Dental Society (past president), Academy of General Dentistry (Fellowship), International Association of Orthodontics, International Association of Comprehensive Aesthetics, International College of Cranio-Mandibular Orthopedics (Fellowship), Academy of Laser Dentistry.
Dr. Jennifer Stafford started a science club for 1st-4th grades at St. Joseph Catholic School, and still currently volunteers in the program. She is a member of the Fort Atkinson Science Fair Committee, and volunteers as a track and cross country coach for St. Joseph Catholic School. Dr. Jennifer Stafford and her husband Erik reside in Jefferson with their two children, Jameson and Sophia. In her free time, Dr. Stafford enjoys running, boating, swimming, gardening, and camping with her family.
Prior Honorees
1991 Art Waterman
1992 Albert Haller
1993 Richard Wanie
1994 Anne Griffiths, M.D.
1995 William David James
1996 Frank Haban
1997 Capt. Wilbur Sundt
1998 Dr. James & Sophia Majerus
1999 William D. Knox
2000 Paul Raasoch
2001 Leland Allenstein, DVM
2002 Helmut Ajango
2003 Dr. Kenneth Griffiths
2004 Gary Reuterskiold
2005 Frank & Shirley Stekel
2006 Dr. Russel Nord
2007 Dr. Fred Rose
2008 Richard Wanie
2009 Dr. Bob Benjamin
2010 Dr. Mary Linton
2011 Dr. Rex Hanger
2012 Dr. Thomas Nordland
2013 Dr. John Ejnik
2014 Dr. George Clokey
2015 Dr. Chris Veldkamp
2016 Dr. Dawn Belt-Davis
2017 Dr. Steven Sahyun
2018 Dr. Ben Knowles